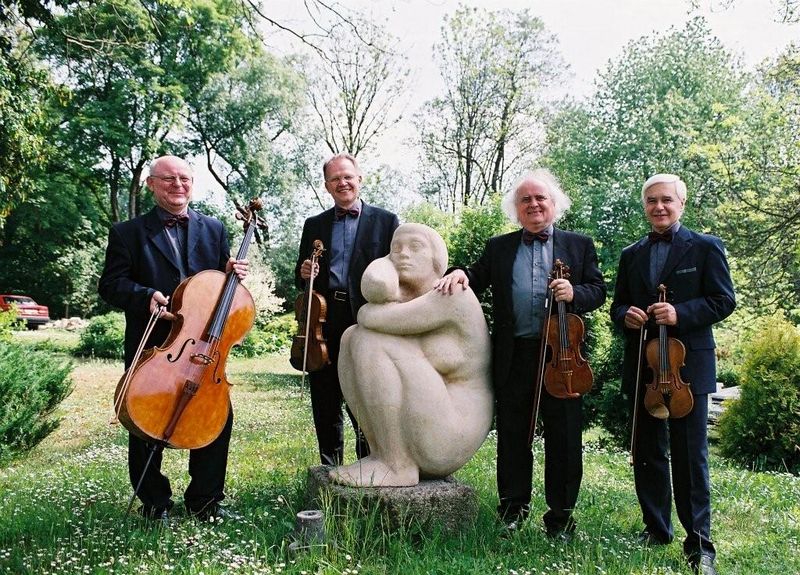 Panocha Quartet was formed in 1968 at the Prague Conservatory in the class of prof. Dr. Josef Micka and soon it was clear that their success will equal them to their older predecessors – Smetana and Talich quartets, which were formed in the class of the same professor.
After their great performance in the interpretation courses of prof. Raphael Hillyer in Weimar, the ensemble was soon invited to perform on American, Canadian, Mexican, Japanese, Australian and Israeli stages; audiences applauded them at international festivals in Edinburgh, Salzburg, Menton, Dubrovnik, Tel Aviv, Kuhmo, Mondsee, Vicenze, Kusatsu, Weimar and Ittingen. The Quartet is the laureate at the international Prague Spring competition, Golden Medal in Bordeaux (1976), Supraphon Gold Disc (1982), the Paris-based Grand Prix Academy Charles Cros, prestigious prize Midem Classical Awards 1995 for the recording of Dvořák's Cypresses and Slavonic quartet. Apart from performing in concerts, the Quartet also tutors in Japan, the USA and the Czech Republic.

The Quartet has been cooperating closely with excellent world-famous pianist András Schiff. In 2008 – 2009, they are celebrating 40th anniversary of performing in the original line-up - Jiří Panocha, Pavel Zejfart, Miroslav Sehnoutka and Jaroslav Kulhan.