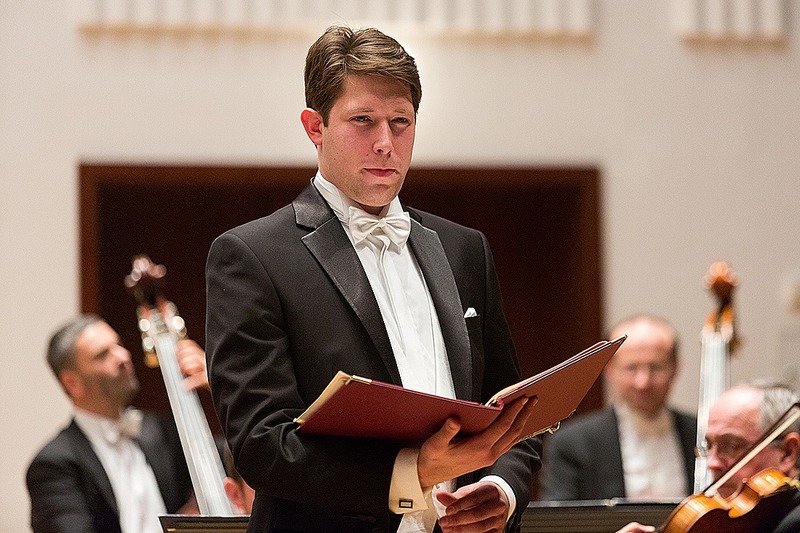 Baritone Daniel Klánský (born 1992) has won prizes at several
singing competitions under the guidance of his teacher, Daniel
Prokeš, culminating in being named overall winner of the Bohuslav Martinů Competition where he was awarded the Czech Radio Prize.
He gives concerts with his brother Lukáš as well as with his father, Ivan Klánský, both eminent pianists, and with violinist Jan Mráček. Recently ha has established a regutar partnership with the young soprano Terezie Švarcová and bass Jan Hynek. Daniel has made appearances not only at horne but also in Italy, namely in Impruneta, Florence and Milan. In Prague, he took part in a festive concert for the members of the Salzburg Mozarteum to commemorate Mozart´s birthday which took place at the Bertramka House and was broadcast by Czech Radio. In August 2012, he performed at the closing concert of the Václav Hudeček Academy in Luhačovice. Daniel graduated from Prague Conservatory in the class of Zuzana Lászlóová, since 2013 he has been studying at the Prague Academy of Music in the class of Magdalena Hajóssyová.